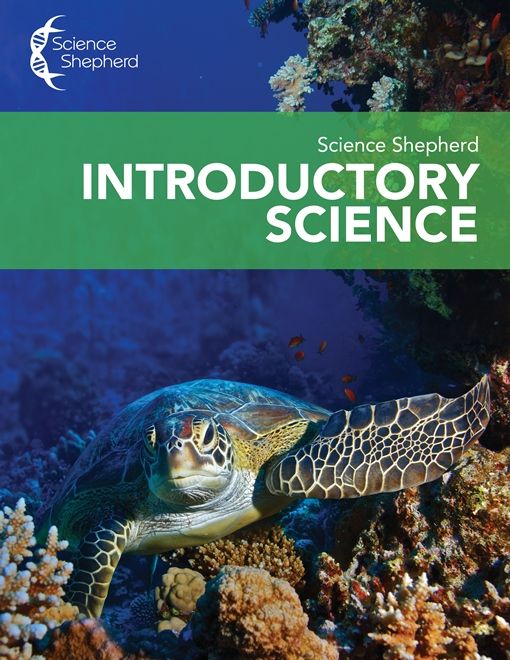 Science is the name of the game today. This program is
Introductory Science
from
Science Shepherd
. The girls have been playing around with this program for a number of weeks now. They finished up last years curriculum early and this couldn't have come at a better time.
This is listed as a creation based complete science curriculum for ages 6-11. The course covers creation, geology, biology, astronomy, oceanography, meteorology and a bunch of super fun stuff. This is a video course that has daily on-demand videos, so you need to purchase the video lesson and then the workbooks. There are two levels of workbook level A and level B. I got level B with the review but I ordered a level A for my youngest because well she fell in love with the first couple videos and was mad she didn't get a workbook. You can also purchase an answer key which I recommend you do because it just makes grading easier.
First I am going to tell ya'll a bit about the workbooks. There are two levels of workbook A and B. You choose the level of work book that works best for your child's abilities. Level A is listed as being appropriate for ages 6-8.. Level B workbook is for ages 9-11. Level B has all the same material as level A, but it contains additional content for the older kids. You should basically look at the sample workbook pages on the website and decide what one you think would work best for you kids ability. I picked level A for my soon to be 2nd grader and level B for my soon to be 4th grader. The work books go well with the video lessons and and you definitely need to have them. They are just not something you can skip out on. They are also super affordable.
Video course YES this has a video course is a huge bonus for us. The girls LOVE, LOVE, LOVE the videos, they are very excited to do science. You get 12 month access to the daily videos. Yes you can buy and extension to that if you don't quite finish it up. The course is divided up into 35 weeks. But you can move at your own pace and adjust things to fit however you run your homeschool. The videos take about 2-5 minutes. The girls say that the videos are not babyish. They like that the videos talk to them like "real people". The videos and lesson pages combined are short which is good for my youngest but my oldest says that she could have used more information. She will often look up additional information on a topic after she has finished her lesson so it seems to be working out ok.
I do have to log in and get the girls to the right video for the day. But after that they can stop and start the video on there own and find the relevant work page in the book. Since the video is the same for both workbook levels, both girls watch the video together. Then they work on the work pages. My older one likes to explain things to my younger one and that in turn helps her to remember better. While I love the lessons and the workbook pages that go with each lesson they are a bit on the easy side for 4th grade. I felt they were ok for a 2nd-3rd grade lesson but I think they need to involve a bit more thinking for 4th grade and up. The girls can finish a work page in about 10 min so they get about 15 min a day in Science. Then my oldest tends to take some time to look up additional information on line when there are things that spark her interest. The program does come with some quizzes which is nice for evaluating what they are remembering and what needs to be reviewed. With access to the video lessons for a full year the girls can go back and watch them again and again as much as they need to.
Other Crew Members had the opportunity to review other levels of Science Shepherd so I want to encourage you to click the link below and see what they thought.

Don't forget to Get Social: