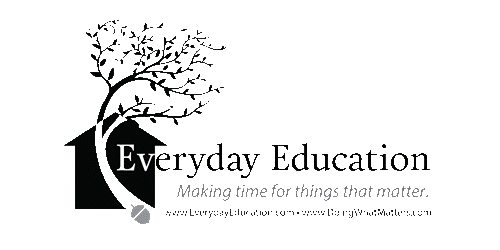 For the last couple of months we have had the pleasure of using
Perfect Reading, Beautiful Handwriting
by
Everyday Education, LLC
. This is a very simple step by step program that you can use to teach your child to read as well as how to write beautifully. You can use this program as your primary reading and handwriting program or as a supplement. We chose to use it as a handwriting supplement. The program consist of 60 lessons and is phonics based. It starts with Italic handwriting that progresses from straight to a slant and joined writing. It comes in both a downloadable version or a printed/bound physical book that has 218 pages.
We received the downloadable version of Perfect reading, Beautiful Handwriting. Currently the price for the downloadable version is $27.00. We chose to use this mainly as a handwriting supplement since both of the girls are already reading. The program is easy to download and navigate. It comes with some easy to follow basic instructions on how to use it. The writing pages start out with straight letters and progress on to slanted and then joined lettering. Chapters 1-5 are phonics based lessons and start out with straight writing. Chapter 6 is the handwriting chapter. In this area is where all the handwriting magic happens. Chapter 6 covers all of these handwriting areas.
Different Ways Italic Can Look 170

Using This Chapter 172

"The Night Before Christmas" Copywork 174

Slanted Letters 180

Trace, Copy, and Finish 186

Reproducible Guide Sheet: Slanted 187

Writing in a Smaller Size 188

Reproducible Guide Sheet – Smaller Size 189

Joining Letters Together 190

Joining Practice 192

Using the Edged Pen 196

Adding Serifs 200

Reproducible Guide Sheet for Edged Pen 203

Variations 204

Joined Writing with an Edged Pen 208
We skipped ahead a little to the slanted lettering because the girls were already writing straight lettering fairly well. We did lessons about three days a week. I found this one chapter to be enough to improve the girls letter formation and they are beginning to understand how to connect the letters. Some pages we have printed more than once for additional practice. I still have to watch my lefty because she tends to start letters from right to left for some reason but over all we are seeing some slow improvements with her writing.
The first 5 chapters are the phonics chapters while we did not use these specifically I did look through them. I liked the way it was laid out the simplicity was nice and the instructions for teaching it were easy to understand. The phonics are very basic and great for a beginner just learning how to read. It makes it nice that they are learning how to write at the same time they are learning phonics. Buy combining both it is a great time saver and its nice to combine things when ever possible.
If you click the banner below you can read how some of the other Homeschool Review Crew members used the phonics portion of the program.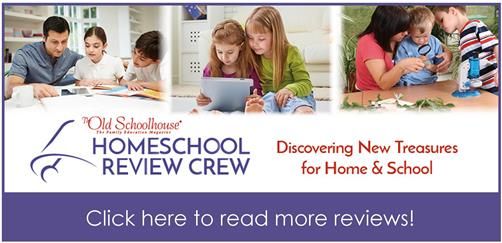 Social Media Links: