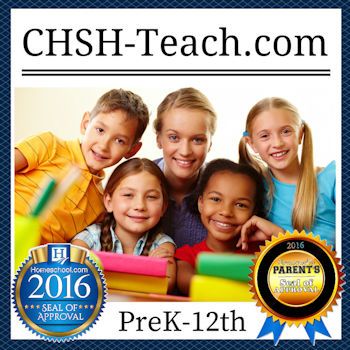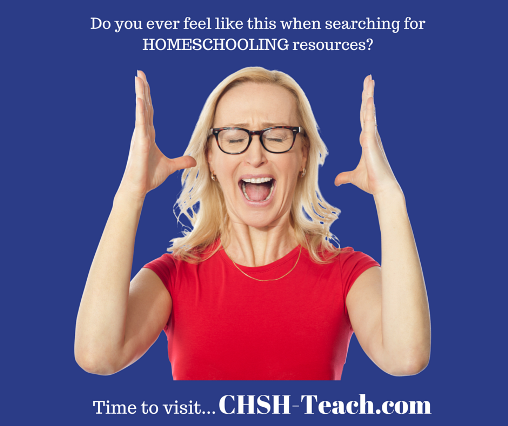 We had the opportunity to review the
CHSH Download Club
at
CHSH-Teach.com
. We were given an annual subscription to the site. Currently and annual subscription to the site is $25 so that's not a bad price considering you can find things for pre k -12th grade. This site is basically a big stash of homeschooling resources that you can download and print. The site says there are over 50,000 downloadable educational fun. At first I really was not sure what I was going to try out on this site. So I did a little surfing around and played with it for a few days just getting the feel of what was on it and how it worked. Then on the third trip to the site I stumbled on to the dinosaurs. Yup, I knew right away this just what I had been looking for. We are going to be visiting a dinosaur museum in a few weeks and I had been looking for something that would fit the field trip but wouldn't be too hard for a 7 and 9 year old to do on there own. I wanted to start learning how to research. So I printed off the dinosaur pages that I found there were a bunch enough to fill a nice notebook. Downloading was easy and I had no trouble getting it to open on my computer. The pages were great, it had a picture of what the dinosaur looked like. Then is had areas for the girls to fill out. It ask for things like scientific name, where they lived at, what they ate, how big they were, how much they weight. It basically ask everything that a kid would want to know about a dinosaur. This gave the girls a jumping off point to start there research and a great way to record the information that they could review any time they liked.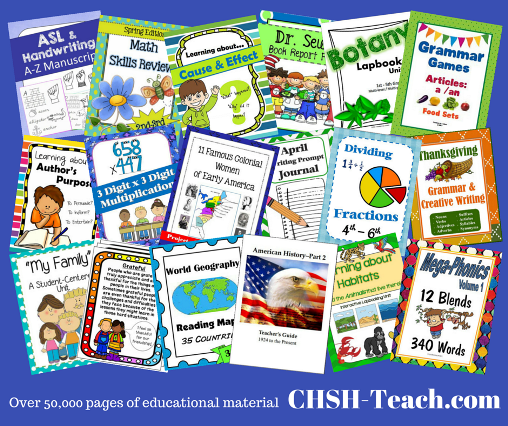 CHSH has a wide variety of subjects available on the download club. Bible Studies, Social Studies, Math, Languages, Science, Language Arts and more. We have downloaded a lot of the math sheets to uses as our daily work sheets for the last couple of weeks. We found pages for things like fractions and multiplication tables. I felt the variety was really good and gave us lots of things to choose from. I also printed off a set about volcano's. We have not hit the Volcano unit in our science curriculum yet but I know that these will be a great addition to our unit study and I am excited to see the girls start using them.
CHSH Download Club continues to add new content all the time. So you keep getting new content as you go through the year. As a subscriber you can even share your own units, or work sheets with other Download Club subscribers.
Click the Banner below to see more about the CHSH Download Club. Other Crew Reviewers may have tried out something different on the site that you might want to hear about.

Social Media Links: